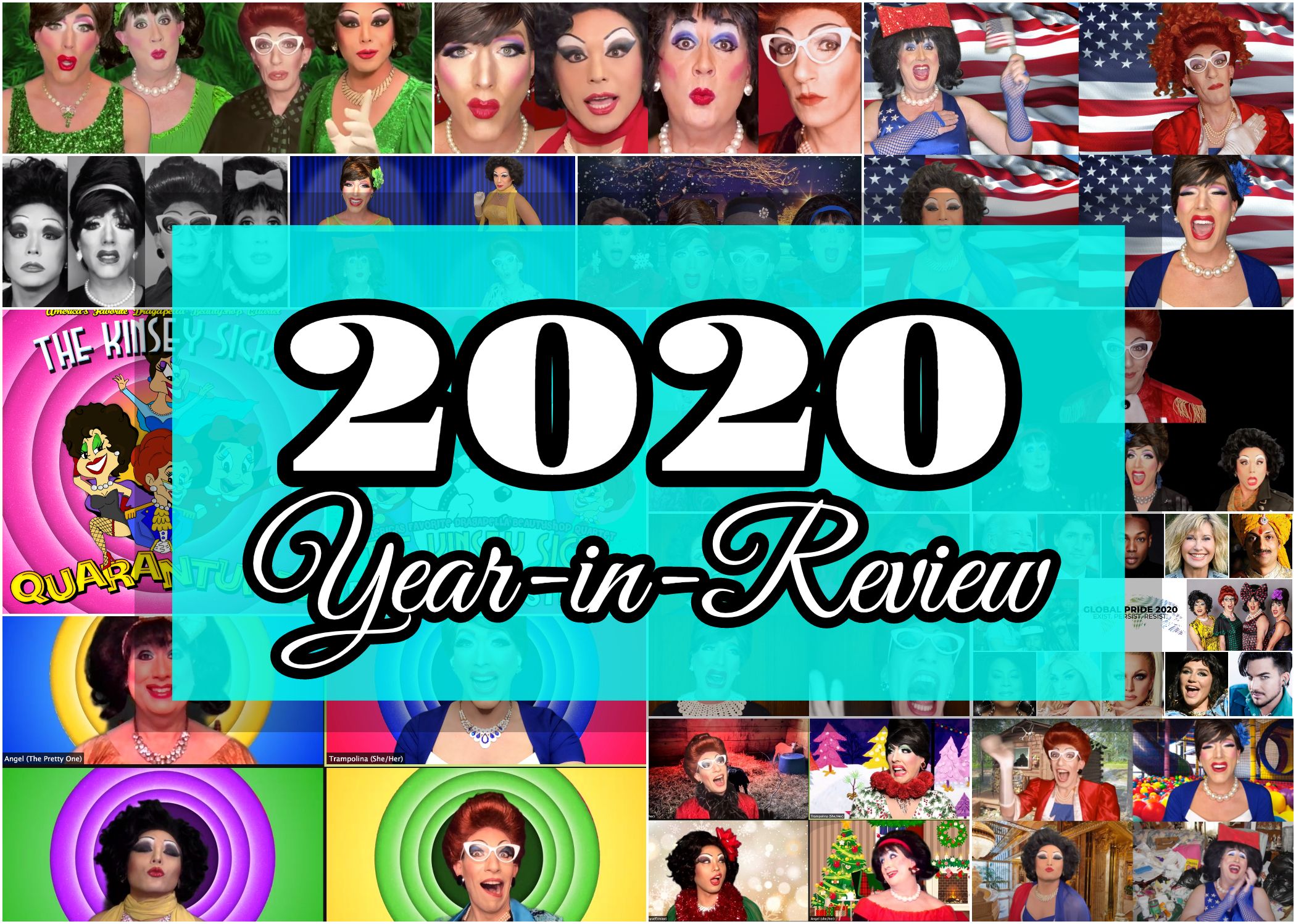 One good thing about this white-hot dumpster fire of a year: for the first time in 27 years, the world was spared from an entire year's worth of shows from The Kinsey Sicks! Unfortunately, not working didn't stop us from making it work – from onstage to online! 
What exactly did we do? Thank you for not asking! 
Produced NINE new music videos, including the runaway hit, "The Sound of Sirens" 

Released Quarantunes, a brand new 16-track album 
Released a special holiday EP, Roasted Chestnuts 

Hosted TWO major FREE live stream events 

Appeared in the Main Stage Show for the virtual Global Pride event alongside now-President-Elect Joe Biden, Prime Minister Justin Trudeau, American Idol icon Adam Lambert, and many more 

Raised funds for Fair Fight Action with the video "Which Side Are You On?" 

Headlined virtual events and fundraisers across the world including: Edinburgh Virtual Fringe, Puerto Vallarta Nightlife Relief Fund, and Key West Community Wins helping to raise over $165,000! 
All while the girls have remained safely sequestered, yet scattered, in California, Kansas, Illinois, and Maryland! 
---
Fans have been clamoring over the 19 new tracks we have put out between Quarantunes and Roasted Chestnuts. 
Indulge on our website! (And listen on your favorite streaming platform!) 
---
With over 1.3 Million views across Facebook and YouTube, our new Dragapella® videos have entertained, informed, and inspired fans all over the world with our unique takes on history-making figures and events. 
Which videos scratched your Beautyshop itch? 
---
Mugs with our mugs, shirts with skirts, and cases with basses await in our online store - all custom made for you! 
Get these Quarantunes-themed products– festooned with gorgeous artwork created by our very own Trampolina! – and other classic designs in our store! 
---
We couldn't have done any of this without the support of devoted fans like you who have purchased our new albums, sent us donations, and bought our merchandise. So to all of you, we give you a hearty... 
THANK YOU!
~ The Kinsey Sicks