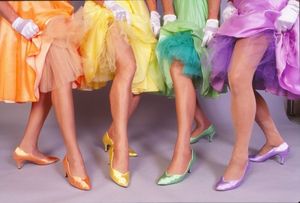 Customized Shows
In addition to America's Favorite Dragapella® Beautyshop Quartet's main shows, the girls can also provide customized performances for special events and occasions.
Events include - but certainly not limited to - birthdays, anniversaries, gala fundraisers, weddings (and divorces), bar/bat/b'nei mitzvahs, corporate parties, Pride events, and many more.
So tell us about your event below and join forces with Angel, Winnie, Trixie, and Trampolina to embark on a hilarious musical journey, customized especially for your event and audience! 
"

All-you-can-enjoy buffet of fabulous… amazing voices... they perform superb a cappella versions of songs you will never remember the same way again. "
— Scotland on Sunday
"

Favorite performers of the [Edinburgh Fringe] Festival so far!"
— Sky News (UK)
"

Wonderfully smart, politically pointed and liberating."
— The London Times
"

Hilariously over the top... utterly magnificent. "
— Arts Awards Voice
Send us an inquiry about your Event