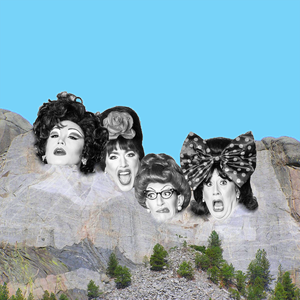 Electile Dysfunction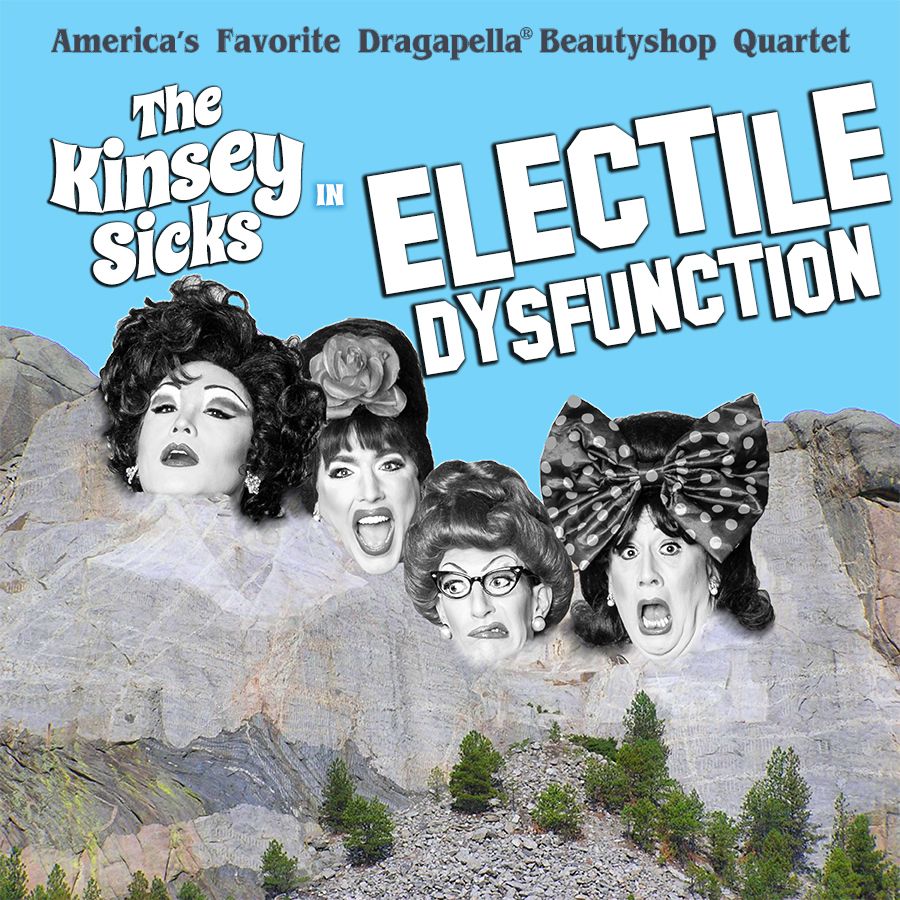 Hard Choices; Firm positions
Join The Kinsey Sicks as Angel, Trampolina, Trixie, and Winnie campaign to become the first Dragapella® Beautyshop Quartet to be elected President of the United States on the Republican ticket. How, you may ask? 
"We don't think Donald Trump has gone far enough," noted a spokesmodel for the group. "We can sink even lower." Critics who have reviewed The Kinsey Sicks agree the group presents Mr. Trump with a formidable challenge.
Watch as the gals take (a)back America by out-pandering, out-conspiracy theorizing, and out-outlandishing the current President through sharp-witted original songs and biting parodies that are delivered in glorious four-part harmony. 
"

The songs are marvels... it's a hoot... clever and jubilantly performed. "
— The Washington Post
"

Every number has its charm, and the audience delights... so swing your vote their way and stop in! "
— DC TheatreScene
"

★ ★ ★ ★ ★"
— Maryland Theater Guide
"

... chock full of sidesplitting jokes, sharply observed, scathing satire, and wildly outrageous assaults on the Republican establishment, and... fantastic vocals. Who could ask for anything more in an election year? "
— Bistro Awards