Naked drag queens singing!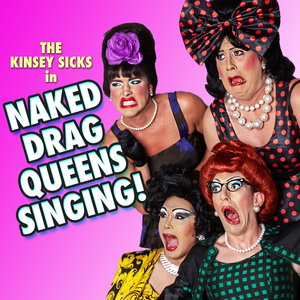 Wanna see more of The Kinsey Sicks than you've ever seen before?  
Fine, come to our newest show anyway. Naked Drag Queens Singing offers The Kinsey Sicks' trademark mix of gorgeous a cappella, hilarious drag, obscenity, and absurdity — with gasp-inducing political satire thrown in for bad measure. PLUS, the show features nearly a dozen new songs; the introduction of Angel, our newest demented Dragapella® darling; and a unique behind-the-queens view of The Kinsey Sicks unlike any that's been seen outside of our dressing room. Or a men's figure skating afterparty. Or Vice President Pence's shower.  
Ever have a burning question you've wanted to ask one of the girls — or the boys behind the girls? This show gives you the chance to scratch that infectious itch!