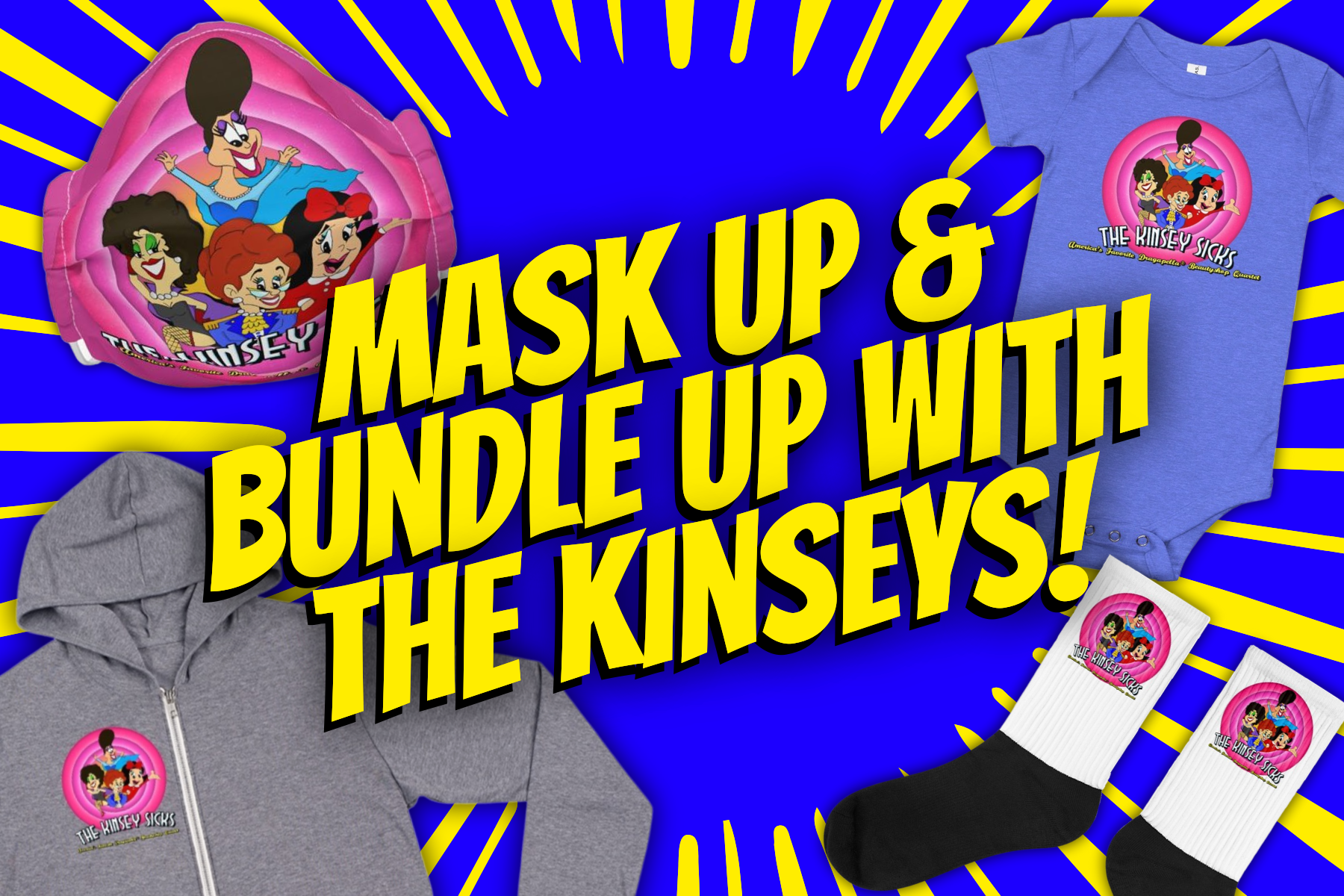 With winter storms raging across most of North America (including Texas, but not Cancún!) and new coronavirus variants coming out like muscle queens at a circuit party in Puerto Vallarta, we've ginned up some fabulous new apparel, face masks, and more feel-good goodies to help you endure the rest of winter with America's Dragapella® Beautyshop Quartet! 
We're still quite a few months away from performing live again, but you can keep the Kinseys kicking with your merch purchases and donations! 
Check Out the New Merch:
Cozy Up with the Kinseys  
Up your work-from-home/day-drinking loungewear game with Quarantunes-themed Zip Hoodies, Joggers, and Kinsey Socks.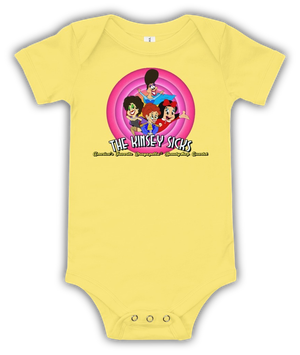 Has your quarantine pod expanded during the pandemic? We've got adorable Baby Onesies sized for little ones up to 24 months! 
...And Another Thing! 
Did you know that all of our merchandise comes with a FREE song download?! If you're too cheap to buy a CD, then collect free music with every not-so-cheap item. In addition to our spankin' new merch, we also have phone cases, coffee mugs, shirts, hats, and posters!