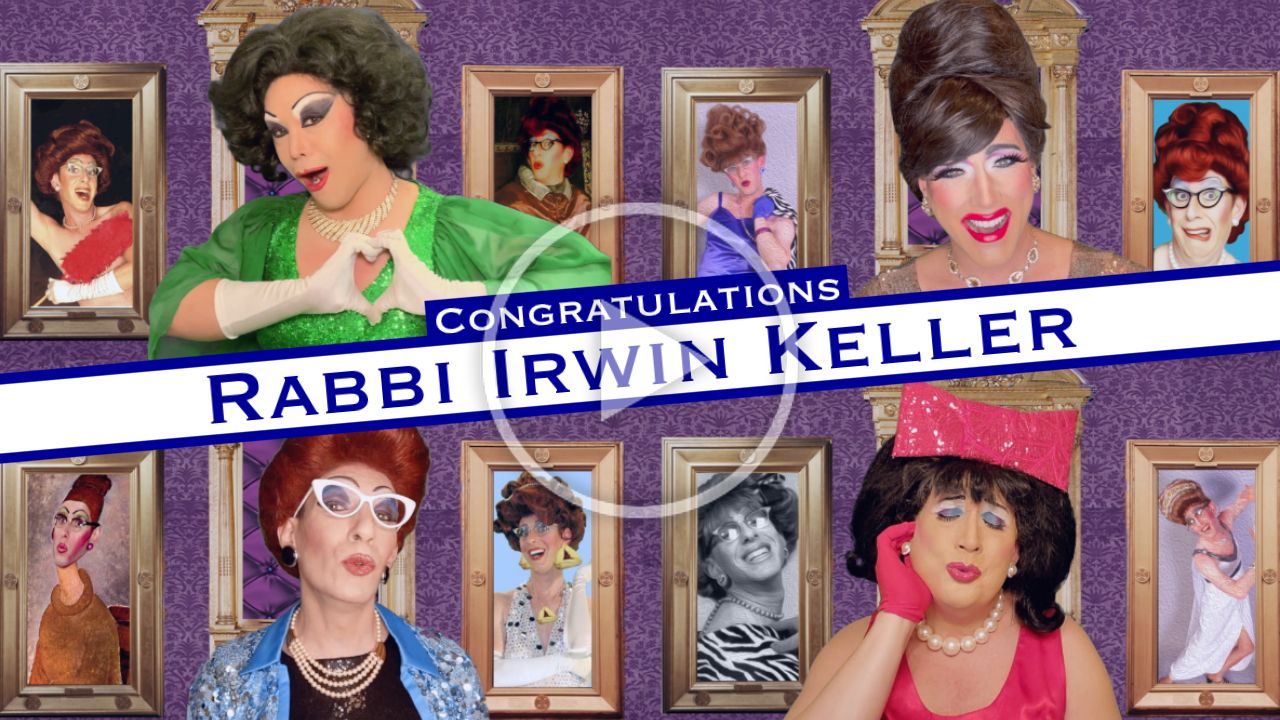 It's official! Kinsey Sicks co-founder Irwin Keller is now Rabbi Irwin Keller - and will forever in our hearts be Rabbi Winnie - and we couldn't be more thrilled! (Read about his journey from Rebbe-to-Rabbi here!) 
Kvell with us in this loving tribute of "Winn Beneath Our Wings," with an unscripted, unplanned, and certainly unforgivable surprise appearance by fellow Kinsey Sicks co-founder, Ben Schatz! Originally written for Irwin's retirement from the group in 2014, we've smeared this Bette Midler classic in scads of schmaltz for Sonoma County's favorite "singing drag queen rabbi." 
Watch "Winn Beneath Our Wings" Now!