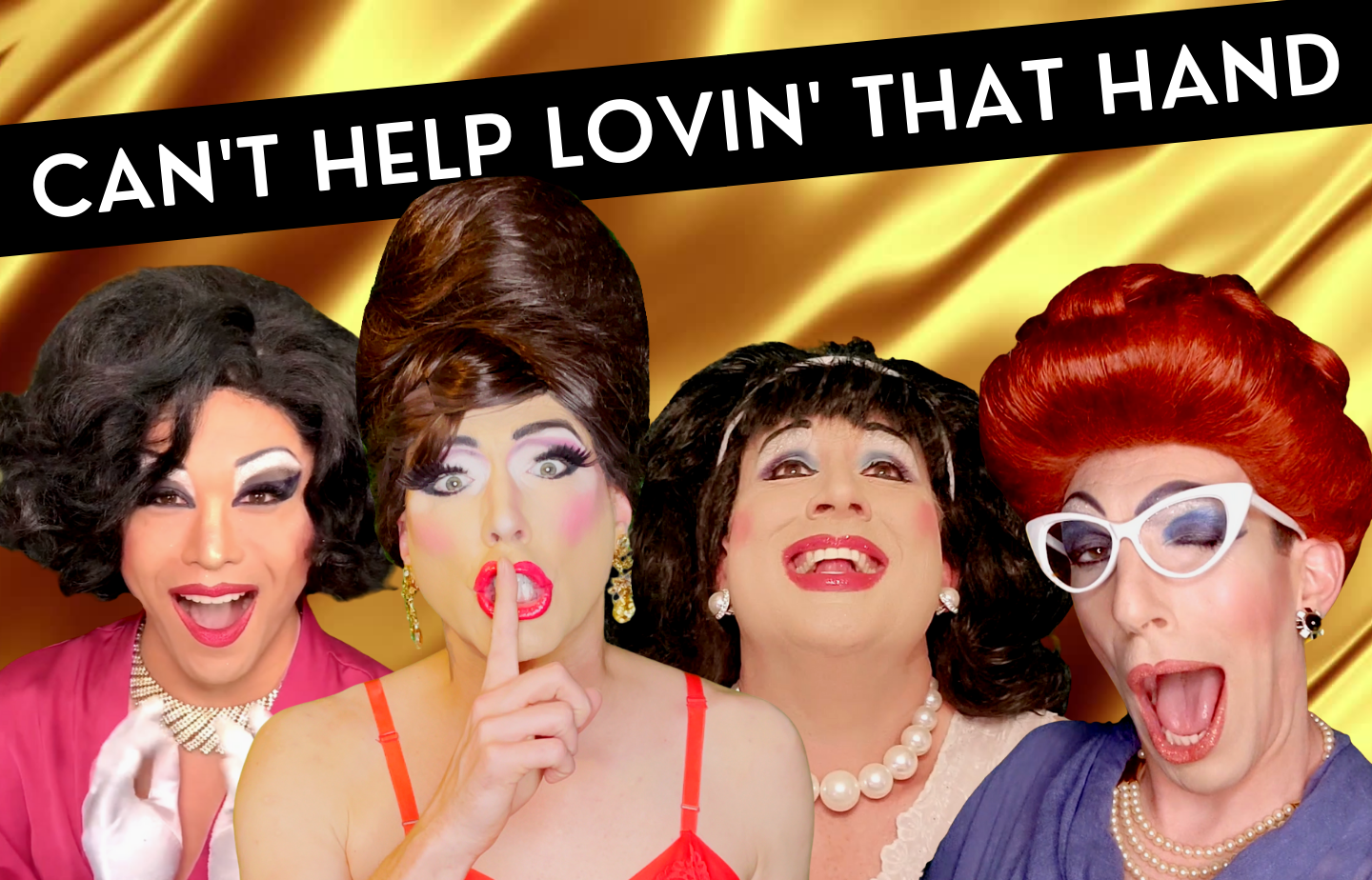 Love Starts with YOU! 
(We know it actually starts with "L")
Pride season is here and The Kinsey Sicks are here to remind you to lead with self-love – Dragapella® style! With parades, parties, and plastered straight girls already emerging like a swarm of sexed-up cicadas, this semi-post-pandemic Pride promises to be like no other! 
...And we're already exhausted! 
After nearly 15 months of keeping to ourselves, we have a newfound appreciation for the alone time that Winnie is always whining about. You'll yearn for Jerome Kern in their sensual new music video of the Kinsey classic, "Can't Help Lovin' That Hand." 
So be sure to indulge in a little "me" time this Pride month as Angel, Winnie, Trixie, and Trampolina bask in the steamy afterglow of their pandemic love affairs – with themselves! Too titillating for you?! Oh, get off ... your high-horse and spank that monkey of guilt off of your back, then give in to your first love: YOU!