Joy of joys! Ever since we announced our new Dragapella® album QUARANTUNES, people have been asking, "Haven't we suffered enough?" But more importantly, they've also asked, "How do I get that gorgeous album artwork on a t-shirt?!"  
Well, fret no more, friends! These fabulous phone cases, marvelous mugs, and terrific t-shirts feature Trampolina's gorgeous and loony caricatures of the girls and are our most vibrant products yet. Available now, just in time for the Holidays!  
Get your QUARANTUNES Crap Today!
We know you have been playing our Annie parody "Tomorrow" over and over since you downloaded the QUARANTUNES album - or maybe "Sound of Sirens" has kept you calm while we all awaited the announcement of Joe Biden's victory. So now that our dastardly ditties have destroyed your sense of taste, it's the perfect time to indulge in some QUARANTUNES merchandise for yourself or an unsuspecting loved one.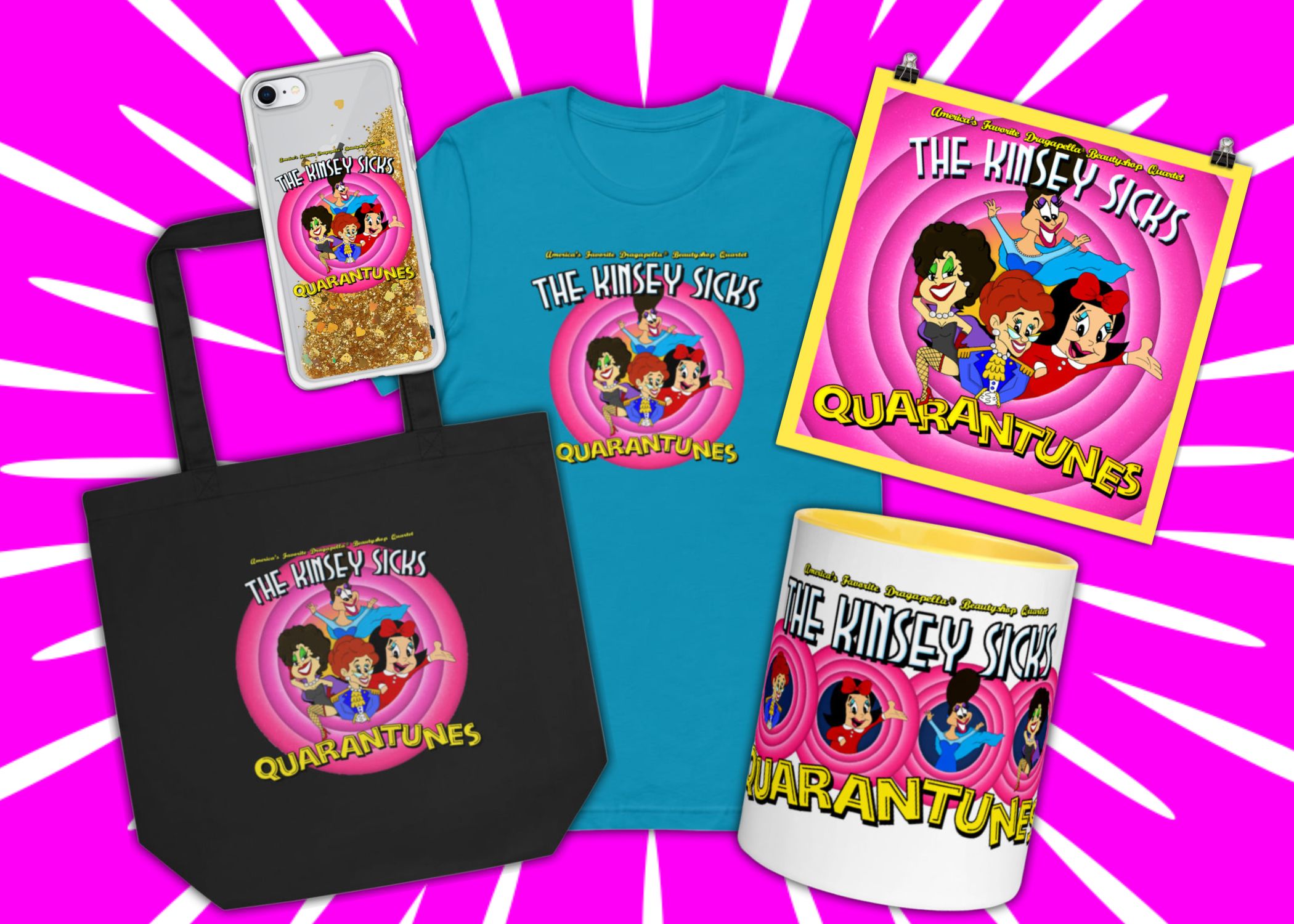 Look at all of that cartoony beauty! These trinkets and more can be all yours - and you can finally order that download of QUARANTUNES that you have been holding out for, just like a respectable concession speech!