Summer is just around the corner, and with more and more folks getting vaccinated, we know you're tempted to venture outdoors for fresh air (unless you're in Florida where we advise you to wear a hazmat suit). So celebrate tank top season, grab your flip-flops and beach bags, and don't forget to hydrate! Announcing NEW Dragapella® merch for Spring and Summer!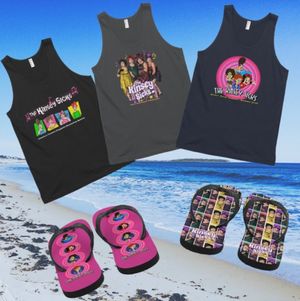 Show off those well-earned pandemic pounds with our NEW Tank Tops featuring three distinct Dragapella® designs – including Trampolina's gorgeous QUARANTUNES artwork. 
Haul out your hooves with two styles of colorful fabric-lined Flip-Flops! Ideal for when you are finally able to see your groomer/pedicurist again to help buff those attractive talons you've been curating during quarantine.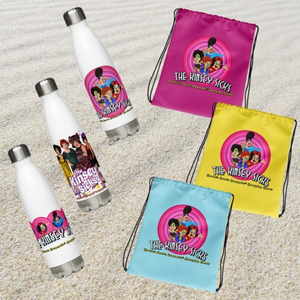 Whether you're sweltering in Miami or freezing in San Francisco, our Versatile Bottle is insulated to keep your bevvies hot or cold this Summer. 
Pack all your gear in our lightweight drawstring Beach Bags, available in three brilliant colors!