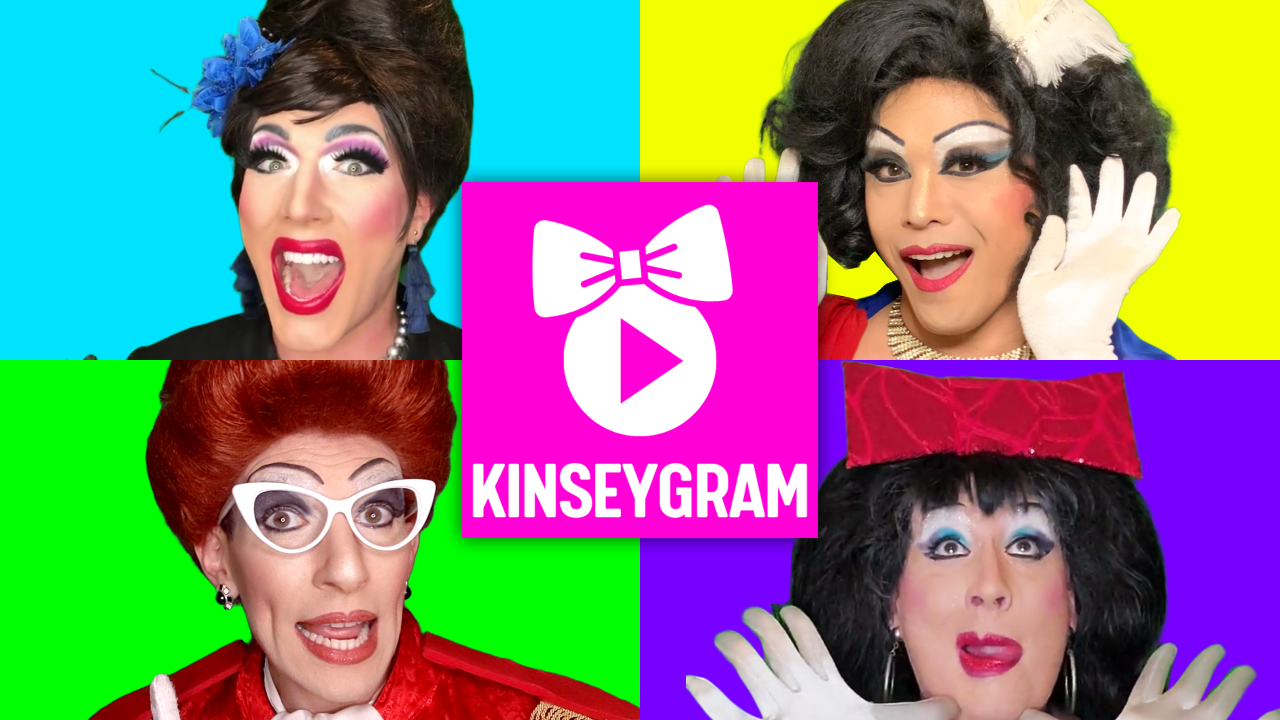 We're thrilled to share an exclusive announcement only to our most dedicated fans - YOU! 
Let's face it: a year of isolating has made us all more than a little desperate for contact. Birthdays, anniversaries, and holidays have all taken on a completely different meaning between Zoom "parties," screechy voice mails, and the unfortunate souls stuck with you in your "pod." 
Shake things up with a KinseyGram - a personalized video greeting from America's Favorite Dragapella® Beautyshop Quartet! Starting at just $50, you can get a one-of-a-kind KinseyGram from Angel, Trampolina, Trixie, or Winnie to celebrate someone's special day or terrorize your favorite frenemies. 
And no, we're not talking about America's Favorite Ass-Kissing Senator from South Carolina. Just like Lindsey Graham's irrational Stockholm Syndrome-like devotion to Trump, nothing says "love ya, mean it" like our new KinseyGram!