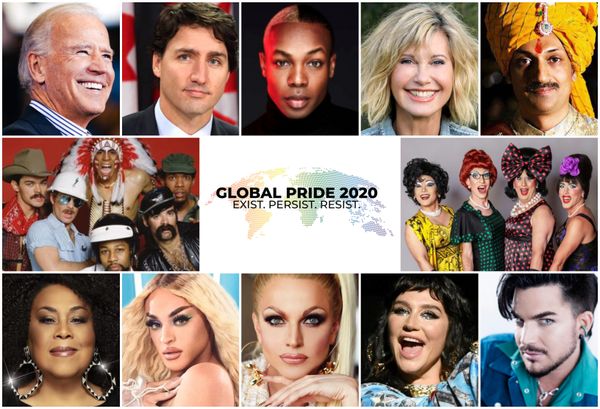 We are absolutely thrilled to join a star-studded cast of international entertainers, dignitaries, activists, leaders, and celebrities for Global Pride 2020!
The COVID-19 pandemic has had a devastating impact on Pride organisations worldwide with hundreds of marches and events cancelled or postponed. Global Pride provides an opportunity for the LGBTI+ community around the world to come together and celebrate diversity and equality during these challenging times. 
Global Pride 2020 was launched as a partnership between InterPride, the European Pride Organisers Association, and national Pride networks in several countries. It's being led by a team of volunteers from every region of the world who are all committed to ensuring that everyone, everywhere, can take part in Pride this June.
Catch The Kinsey Sicks during The Main Stage Show, the premier two-hour block of the 24-hour worldwide event with a sensational collection of luminaries including Vice President Joe Biden, Prime Minister Justin Trudeau, Prince Manvendra Singh Gohil, Adam Lambert, Todrick Hall, Olivia Newton-John, Ke$ha, Pabllo Vittar, Courtney Act, Martha Wash, the Village People, and so much more! 
The Main Stage Show plays twice on Saturday, June 27:  
- 4:20am Pacific / 7:20am Eastern 
- 5:30pm Pacific / 8:30pm Eastern 
For scheduling in your part of the world, find The Main Stage Show here: https://www.globalpride2020.org/watch
The event can be watched at globalpride.org and the official YouTube channels of Todrick Hall and iHeartradio.
#GlobalPride